Movies can be an instrument of positive psychology. In a manner different from other art forms, they teach, guide, and inspire the awareness of and expression of character strengths and virtues (Niemiec & Wedding, 2008). Walt Disney said that movies find a way to touch the "unspoiled spot" within us. Ingmar Bergman expressed a similar idea by noting that movies can reach the dark inner recesses of our souls. What these luminaries were saying is that movies help us, the viewers, to connect with "the sacred" that is within us. While any of the 24 character strengths and virtues in the Peterson & Seligman (2004) typology can help us to connect with the sacred and the holy, the one that is most closely related to it is spirituality.
Psychologist Ken Pargament has studied 'spirituality' in his research lab at Bowling Green State University. Spirituality is defined as thoughts, feelings, and behaviors an individual engages in while searching for a relationship with the sacred (Pargament & Saunders, 2007). This implies that there are a variety of ways to connect with the sacred. Sacred text reading, yoga, music, art, 12-step groups, meditation, various types of prayer, and social action are a few examples (Pargament & Mahoney, 2002). When you connect with the sacred, you bring meaning and purpose into your life.
Movies are another pathway to the sacred. Despite being overlooked for such purposes, they are one of the most accessible and poignant means to experience the sacred. There are a number of ways that movies do this:
1) Character Portrayals
Movies portray characters engaging in sacred rituals, exhibiting deep faith at times of crisis, going on journeys of meaning and purpose, etc. In Field of Dreams (1989), Kevin Costner portrays Ray Kinsella, a man who creates a sacred space in the guise of a baseball field in the middle of his Iowa cornfields. The Believer (2001) is an independent film about a young man living an impossible contradiction: he's a Jewish Nazi, who physically attacks and berates Jews at any opportunity. One day when he and his gang are destroying a synagogue, he comes face to face with some ancient sacred scroll, is deeply moved, and decides to protect the writings from destruction. This is the catalyst for his journey to find and embrace his true faith.
Character connections with the sacred can be secular or religious in nature, or a blend of the two. An example of the latter can be seen in the French film Monsieur Ibrahim (2003), in which the wise store-owner, a Sufi, teaches an impressionable young man about the omnipresence of the sacred, explaining "You can find beauty wherever you look" and "If God wants to reveal life to you, he won't need a book." Other examples are the moving portrayal of the sacred experience of deep meditation in Little Buddha (1993), the dedicated ministry to the poor in Mother Teresa (2003), and, in the documentary Kumbh Mela: Songs of the River (2004), the depiction of the gathering of 70 million people from around the world for a sacred Hindu festival in Allahabad, India.
Secular connections to the sacred relate closely to Wong's (2008) concepts of meaning-seeking, meaning-making, and meaning-reconstruction. Some film examples include the journey to discover meaning taken by a bereft Jack Nicholson, who has just lost his wife in About Schmidt (2002), and the Bill Murray character in Broken Flowers (2005), who discovers he has a son from one of the many women he has slept with over the years.
Each of the characters in the above films makes a connection with the sacred, whether it is a sacred object, ritual, experience, or a journey that becomes sacred. What do you find precious in your life? Is it a memory, a daily ritual, or an object? Take a moment to reflect on this. When you view films like those above, do they inspire you to go on a quest of your own to seek more meaning and purpose in your life?
2) The Film Itself
Just as a childhood blanket, a set of prayer beads, or a meditation cushion can become a sanctified object, so too can a movie. Consider the irresistible smile that emerges on the face of anyone who has seen and hears mention of Zorba the Greek (1964). Also, the sacred playfulness, transformation, and family connection elicited by The Wizard of Oz (1939), the reaction of a child who has just seen Finding Nemo (2003) and insists on watching it over and over. Each of these films as a whole can be seen as a sacred film for particular viewers.
Most people have a sacred film. What film has a special (sacred) place in your heart? What is it like to watch this movie alone versus watching it with others?
3) The Viewer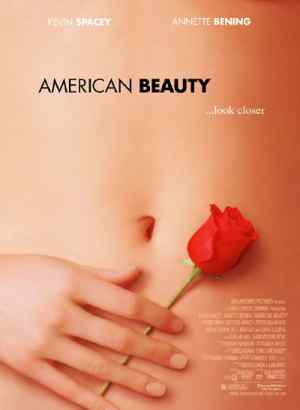 Most important, everything comes down to the viewer's own impression of the film, the characters, and the themes. Does the film elicit an insight, cause a transformation, or inspire change in the viewer? This often occurs when a movie taps into that unspoiled, sacred spot within. Consider the Best Picture winner American Beauty (1999) and the character Ricky who finds deep meaning in a piece of trash (a floating plastic bag). Just as Ricky finds the sacred in the mundane, many viewers find themselves identifying with the scene, connecting with the sacred moment depicted on-screen and connecting with the sacred after the movie's conclusion.
The experience of the sacred is clearly an individual process. Pause for a moment. What is sacred about this now experience for you? What thoughts and feelings do you have as you become aware of the sacred?
Consider how you might apply the unparalleled art of movies both personally and professionally:
If you're a teacher, show one of the above films and discuss with your students how the characters connect with the sacred.
If you're a clinician or coach, ask your clients how they connect with the sacred. Give them a homework exercise to view one of these films and to write down the sacred acts they view or directly experience while watching the film; make a point to discuss this with them at their next session.
If you're someone else, the next time you view a movie, focus on the sacred in the characters' behaviors and interactions. Allow yourself to feel moved and connected.
---
References:
Niemiec, R. M., & Wedding, D. (2008). Positive psychology at the movies: Using films to build virtues and character strengths. Gottingen, Germany: Hogrefe.
Pargament, K. I., & Mahoney, A. (2002). Spirituality: Discovering and conserving the sacred. In C. R. Snyder and S. J. Lopez (Eds.). Handbook of Positive Psychology (pp. 646–659). New York: Oxford University Press.
Pargament, K. I., Magyar-Russell, G. M., & Murray-Swank, N. A. (2005). The sacred and the search for significance: Religion as a unique process. Journal of Social Issues, 61(4), 665-687.
Paragment, K.I., & Saunders, S.M. (2007). Introduction to the special issue on spirituality and psychotherapy. Journal of Clinical Psychology, 63(10), 903–907.
Peterson, C. & Seligman, M. E. P. (2004). Character strengths and virtues: A handbook and classification. New York: Oxford University Press.
Wong, P. T. P. (2008). Meaning management theory and death acceptance. In A. Tomer, G. T. Eliason, and P. T. P. Wong (Eds.), Existential and Spiritual Issues in Death Attitudes (pp. 65-87). New York: Lawrence Erlbaum Associates.

Images:
Walt Disney, School film courtesy of Artshooter,
Field of Dreams, Monsieur Ibrahim, Broken Flowers, The Wizard of Oz, Finding Nemo, American Beauty